---
At TIS Restaurant you will find a fine combination of coziness and pleasant
food just like where the name comes from of local language.
It is a commitment to bring. Imagine of laying back just in-front of the worldwide famous tegalalang's rice fields,
sharing bite with friends, a gently lit corner for two or to throw a toast for a special occasion. A modern avian and western fusion delicious food, comforting cocktails, and the world quality of Indonesian coffee are always on the menu
---
---
Our Services
Breakfast
Lunch
Dinner
Entertaiment
---
F O O D
---
---
With rice terrace scenery and cosy dining furniture, enjoying our local Asian food combine western food
B E V E R A G E
---
---
Serving cocktail that mixology of local arak spirit with some other ingredients, that becoming our signature cocktail.
---
R E S T A U R A N T
---
---
This incredible restaurant is over looking to the heart of world most popular ceking rice terrace, tegalalang bali. This stunning view combine with our beautiful architecture design ; natural bamboo building, wonderful shape of swimming pool, lash green garden, curious swing and beautiful selfie spot will spoil during your time at the restaurant.
S W I M M I N G P O O L
---
---
Our pool has two split-level with a clear view of famous tegalalang rice terrace view. Deeping into the water while enjoying our cocktail crafted from local Balinese ingredients, or dining at our gazebo over looking the rice terrace.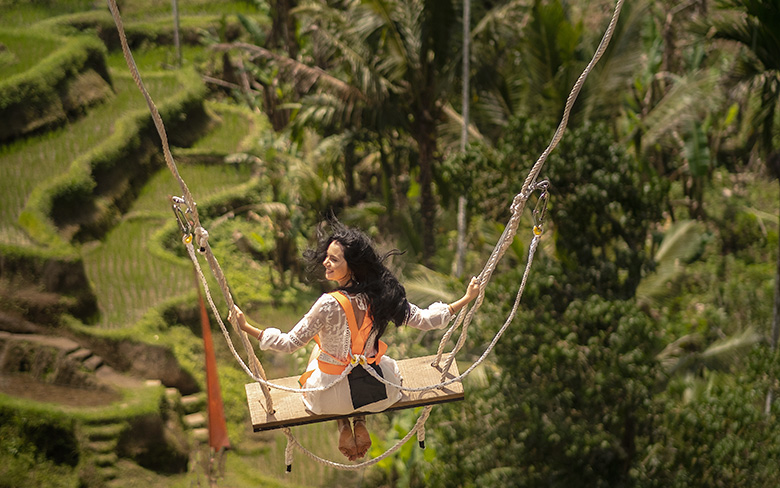 S W I N G
---
---
Consider many of our customer are youngers, to test their adrenaline, we provide a tempting swing which is not an extremely high, but it is enough to make their heart beats slightly faster for a moment and it is presume fun and adventure as well for adults
B I R D N E S T
---
---
Only in TIS Cafe you can take a vacation and save your budget at the same time. Get the most beautiful experience at TIS Cafe. You will never know, if you never try!.
---
Every Saturday
at 16.00 pm - 19.00pm
Our staff and chef work together to serve and complement your dining experience at Tis Restaurant.